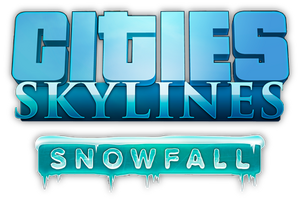 Hi Everyone!
We got the proofread localization files and managed to fix some other bugs last week. QA also had the time to go through the patch and verified the fixes. This means the patch is going live today! See the full notes below.
The team continues their normal work this week, except for Karoliina who is attending Quo Vadis conference in Berlin as a speaker and on Thursday I will be attending the Finnish Game Awards where Cities: Skylines is nominated in two categories. It's rather exciting!
Just to be sure I ordered cakes for next week so we can either celebrate the win or drown our sorrow in delicious and unhealthy sweets. I think that's only fair, right?[1]
Cheers, Mariina
Fixed: Assets editor ignores vertex colours when a mesh is imported
Fixed: Buses can enter and exit bus stations located at highways with sound barriers
Fixed: Rocks, Trees, and Shrubs can clip through elevated roads and paths when terrain is elevated with Shift Tool
Fixed: Building a Cargo Hub also add weekly Train expenses
Fixed: Expansion 1: Text: The default names of the Souvenir Shops have the word "Souvenirs" misspelled.
Fixed: Text overlap in New Game panel when using Polish language
Fixed: Text goes out of bounds in Load Game panel in several languages
Fixed: Road maintenance pickup has misplaced headlights
Fixed: Placing a Six-Lane Road to the edge of a Train Track cause it to clip through it
Fixed: Map Editor: Environment props could be sorted in different tabs.
Fixed: Asset Editor: UI: Map Editor Environment assets could be sorted in a different tab of the Building Asset Importer.
Fixed: custom water normalmap issue
Added newly proof read and fixed strings
Fixed: localization issues
Fixed: Hovering / floating cars going across map
Fixed: Changing elevated pedestrian path to ground level near elevated road causes visible path level issue
Improvement: Added confirmation window when unsubscribing Steam Workshop items from Content Manager
References
Edit
↑ "CO word of the week #7 - 16/2016 + Patch notes 1.4.1-f2". Paradox Interactive. 19 April 2016.
Ad blocker interference detected!
Wikia is a free-to-use site that makes money from advertising. We have a modified experience for viewers using ad blockers

Wikia is not accessible if you've made further modifications. Remove the custom ad blocker rule(s) and the page will load as expected.