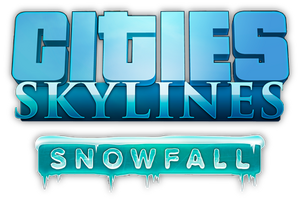 Hi all!
We have another bunch of fixes landing shortly, please see below for the run-down![1]
Patch 1.3.2-f1
Edit
Fixed: Shadows not displaying when dynamic weather is enabled on Mac and Linux.
Fixed: The light reflection on roads and cliffs, caused by rain during daytime, are too shiny.
Fixed: Pedestrians get stuck between park or unique building and gravel road.
Fixed: Pedestrians get stuck between pavement path and road with bike lanes.
Fixed: Raised train tracks in asset editor not editable after reloading it in editor.
Fixed: 'Distance too short!' warning when building short road curves.
Fixed: Cyclists get annihilated when changing from bicycle path to bicycle lane.
Fixed: Selecting trailers for trams doesn't work in Asset Editor.
Fixed: Highway slope props overlap with tunnel walls.
Fixed: Long bikepaths are partially missing lampposts.
Fixed: Levelcrossing with highway has gravel instead of pavement.
Fixed: Trees now look much healthier again!
Improved: Texture compression time for certain textures in editors
References
Edit
↑ "Patch 1.3.2-f1 - 14:30 CET/13:30 UTC". Paradox Interactive. 2 March 2016.
Ad blocker interference detected!
Wikia is a free-to-use site that makes money from advertising. We have a modified experience for viewers using ad blockers

Wikia is not accessible if you've made further modifications. Remove the custom ad blocker rule(s) and the page will load as expected.