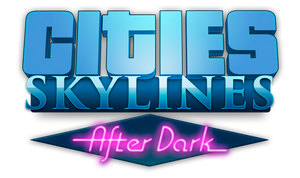 Greetings!
It's been a week since we launched After Dark and we are very satisfied with how it's been received so far.
Having that said we also encountered some quirks and issues that needed to be solved ASAP. We are working on a second hotfix to solve the bug where modders can not access leisure and tourism buildings and will update you with an ETA on this when we're able.
With no further ado we present patch 1.2.1-f1![1]
Major changes in bold.
Fixed an issue where the game loading could get stuck if a custom asset created prior to the unique building category feature was subscribed.
Asset editor: the offset of the car lights for night time caused the lights to always show from the center of the car. Now they are at the right position.
Asset editor: the position of the car lights at night time are now exposed in the properties panel.
Asset editor: the properties panel now support dragging of a float value so it is easier to visualize position. If an horizontal blue arrow appears when hovering the name of a field, click and drag to increase/decrease the value instead of typing it directly.
Asset editor: the default category selection when selecting a car template was incorrect, now it is correct.
Regards,
The Cities Team
References
Edit
↑ "Hotfix is live; Patch 1.2.1-f1 info." Paradox Interactive. 30 September 2015.
Ad blocker interference detected!
Wikia is a free-to-use site that makes money from advertising. We have a modified experience for viewers using ad blockers

Wikia is not accessible if you've made further modifications. Remove the custom ad blocker rule(s) and the page will load as expected.